Jump Into Action with Kids Boost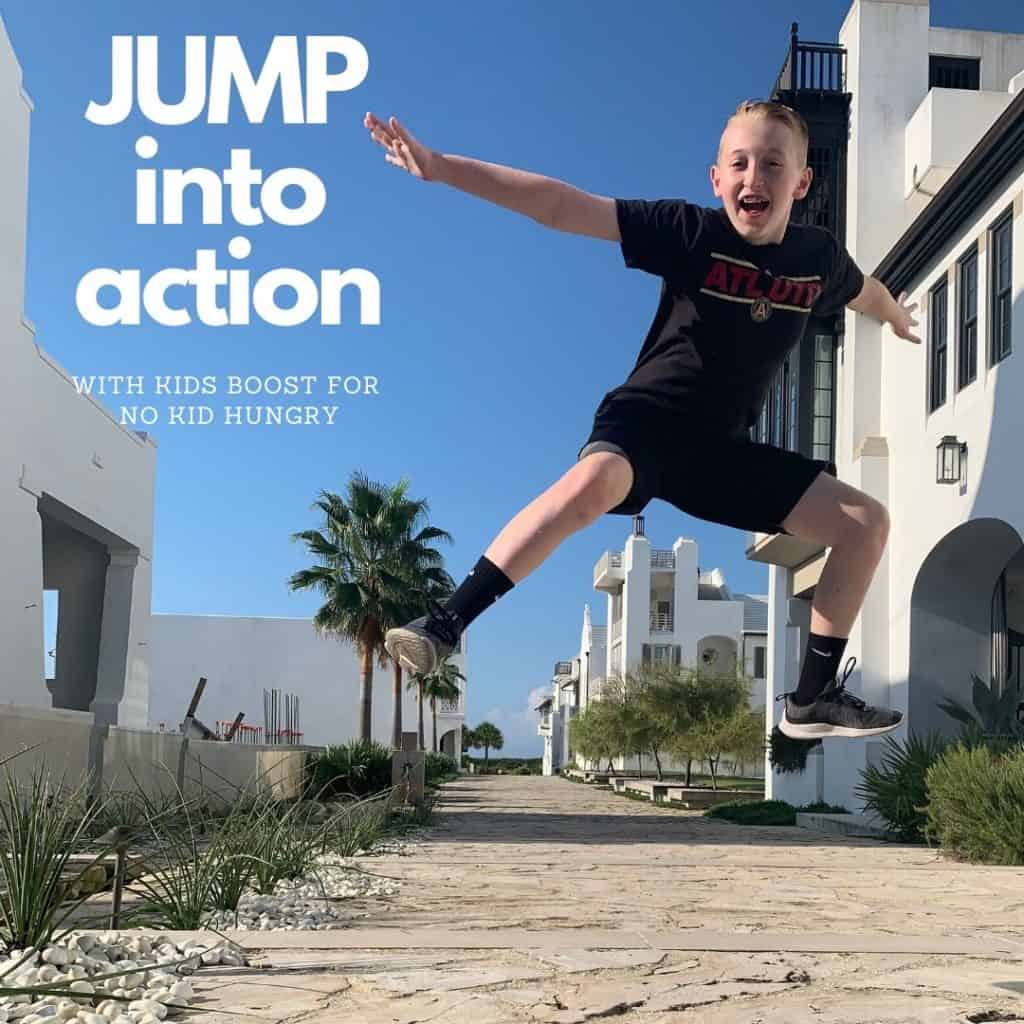 Project Event Date(s): March 28 - April 11, 2020
Project Event Location: The comfort of your own home!
My project supports: No Kid Hungry
Project description
Inspired by our own Kids Booster, Julia, who raised money for No Kid Hungry (through her project Hoops for Hungry), we are issuing a broader challenge to JUMP INTO ACTION with Kids Boost!
It's simple, donate $10 to complete 100 jumps to benefit No Kid Hungry, which can help provide 100 meals to kids facing hunger.  JUMPS can include jump shots,  jump rope, jumping rocks, jumping on a trampoline, jumping jacks, hopscotch and more.
Be creative in your own backyards, basements or driveways.  Can your pet jump rope? Can you make 100 jump shots? $10 can go a long way – let's help out and MAKE A DIFFERENCE for those in need.
Challenge yourself, a friend or relative and share your pics or videos with us! Tag @Kidsboost on social media or use #kidsboostjumpintoaction.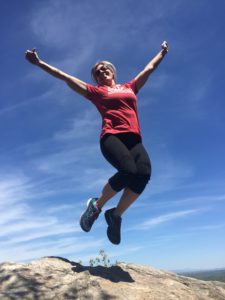 Why I want to raise money for No Kid Hungry
We want to help No Kid Hungry because they are actively working to get much needed food to kids in need.  1 in 7 kids in America faces hunger - those are kids in our schools and in our community.  We are in a crisis right now and kids need our help more than ever.  With your donation of just $10, No Kid Hungry can provide 100 meals to kids in need.  This is our chance to make a big difference! Will you join us?
Thank you to my donors!
Megan Cox

$10

Christie Azpeitia

$10

Jada ONeill

$30

Charlsie Park

$20

Arthur Park

$10

Laura Seifter

$30

Goodwin Girls Match

$60

Eden Goodwin

$10

Shiloh Goodwin

$10

Canaan Goodwin

$10

Jennifer Parker

$100

Andy Mercer

$20

Kiran and salil Shah

$20

Abbe Gilmore

$40

Kelly Kenis

$20

Melissa Bowen

$50

Charlsie Park

$20

Marisa Larner

$10

Judy Jones

$20

Courtney Park

$100

All of the Generous Facebook Donors

$795

Melissa Bearden

$20

Alexander & Jonathan Lee

$20

LISA FISHER

$50

Mandy Rosenberg

$50

Sydney and Juliet Peterson

$20

Marla Scroggs

$50

Jessica Davis

$20

Deena Weintraub

$20

Renee Jones

$20

Lauren Schwartz

$20

Caroline Johnson

$20

Jim Ruehman

$20

Mandy Chandler

$10

Courtney & Margo Pence

$30

Carman Hasty

$10

Mary Hill

$20

Catherine Hansell

$50

Dana Startt

$25

Cori White

$25

Debra Greenfield

$100

Lynn Miles

$25

Christie Tyre

$50

Stacey Mischiara

$100