The Kids Boost Cycle of Giving
Donate: Generous donor makes donation to Kids Boost.
 Example: Donor John Smith contributes $100 to the Kids Boost General Fund to jumpstart a new Kids Boost project.
Connect To Cause: Child chooses a cause important to him or her. Example: Weston, 12 years old, signs up for Kids Boost and declares he would like to fundraise for the Special Olympics in honor of his brother who has special needs.

Innovate: Child receives startup money and coaching support from Kids Boost.  Example: Kids Boost provides Weston with $100 in startup funding and a coach to help him implement his project "Run the Bases Marathon." Weston uses the $100 to create flyers for the event and provide drinks and pizza for all the participants. A local ballpark donates field time and Weston's dad volunteers to be the PA announcer and "scorekeeper" at the event. A family friend donates time and a few huge speakers to add fun music at the event. The local dollar store donates balloons.

Multiply: Child Boosts multiplies funds and awareness for chosen charity. Example: All the teams in Weston's baseball league volunteer to participate by running as many bases as they can in an allotted time frame. Each base runner volunteer collects pledges for the number of bases he runs. Weston's "Run the Bases Marathon" raises $500 for Special Olympics.

Pay It Forward: 80% of the total raised goes to the charity of the child's choice. 20% goes back to Kids Boost to help another child participate. Example: Weston presents a check for $400 (80% of the total raised) to Special Olympics. $100(20% of the total raised) goes back to Kids Boost to help another kid get started on another project. Donor John Smith sees a huge return on his investment plus the intangible benefits to Weston and his base running friends.
Need more information?
We tried to cover every question we could think of on our FAQ page.
Subscribe to our Newsletter
We'll email you every so often with updates on the amazing things our Kid Boosters are doing!
Hear what Parents say about Kids Boost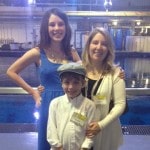 "I am excited to have my daughter partner with Kids Boost for several reasons.  I feel kids have a true desire to help and do good for others but are rarely given the opportunity. Kids Boost gives them this opportunity as well as providing support and instruction along the way. Partnering with Kids Boost also has taught responsibility and accountability to my daughter. She has learned to plan, organize, implement and follow through with her ideas. I am so excited for her to continue to grow and change the world through her partnership with Kids Boost" – Kirsten Warr
How do you want to get involved?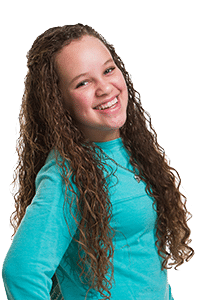 Welcome to Kids Boost! We are excited that you stopped by to check it out. We believe that kids want to give back and make a difference. And we also believe that children have the skills to change the world.
We have lots of opportunities for adults to get involved with Kids Boost. You might be interested in donating supplies, time and/or money. We look forward to getting acquainted with you!