Abigail T
Age: 14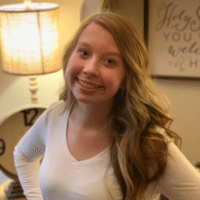 Charity:

Pediatric Brain Tumor Foundation
Fundraising Goal:

$1500
Project:

Vision Bracelets by Abigail
Date:

To be announced soon!
Location:

McDonough, GA
---
Why I Choose The Charity
I was diagnosed with a brain tumor in February of 2017 after experiencing a chronic headache and personality changes for several weeks. Early on, my symptoms were thought to be related to "being a teenager", but sadly after several MRIs it was determined that I had a brain tumor. Even then, because there was no outward change in my appearance, my diagnosis seemed less than to others.
As we moved forward, it was decided that surgery was necessary. After a ten hour craniotomy my neurosurgeon was able to tell my parents "we got it all". What a sigh of relief my parents experienced, but little did we know that after all the swelling and bruising disappeared, after the countless hours of PT/OT/ST, that I would still have a lifelong battle to face. And in that time, I felt like because people couldn't "see" what was going on inside my body, they couldn't understand.
That was not the case with the Pediatric Brain Tumor Foundation (PBTF) of Georgia. As soon as my mom reached out to them for more information so that she could educate herself and care for me, they were so immediately supportive and inviting of me into their world. They have never once made me feel "unseen" or less than. In fact, it's quite the opposite. They allow me the opportunity to share my story in hopes of helping other patients with brain tumors and/or cancer, and they make me feel special instead of different. I want to raise money for PBTF so that they can help other kids the way they have helped me.
I still have chronic health concerns that aren't visible on the surface.  I know of so many people, kids and adults, who battle faceless monsters that just because others cannot see them they dismiss their struggles.  I want others to know they are loved, they are heard, and they are seen.  They (we) are important.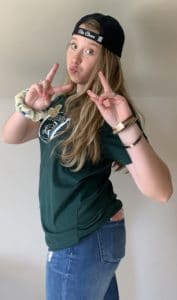 How I Plan To Raise The Money
By making bracelets upon request with bead color(s) of choice, by asking/suggesting that bracelets be "paid forward" or sponsored for other individuals, by requesting donations via social media and from sponsorships from local businesses. My big "wish" or hope is to host an event for people to come and make their own bracelet during which I will allow others to speak or share their stories, or share their photo of them wearing their bracelet(s) and help raise awareness of invisible illnesses using the hashtag #nowyouseeme. I would also incorporate other social media aspects such as SnapChat by using a custom filter designated for that event.
More information to come! In the meantime, if you would like to help me reach my goal, you can make a tax deductible donation through this page.  Just click "support me" and be sure to put my name in the participant name section.
Thank you for helping me help kids with brain tumors and their families!