Aislin D
Age: 11
Charity:

PJ's for Peachford
Fundraising Goal:

$2000
Project:

Poetry for PJ's
Date:

July 21, 2019 4-7pm
Location:

Copper Coin Coffee in Woodstock
---
Why I Choose The Charity
I want to bring comfort to the children admitted to Peachford, a mental health facility, on their first night when they may not have their own clothes yet.  I want to provide comfortable pajamas for the kids.
When I had to be admitted to Peachford and River woods, the first nights were the hardest. I was so uncomfortable having to wear just a hospital gown or sweats that don't fit. It was my first night away from home, my mom, sister and bunny. I want to help kids not have it as hard the first night.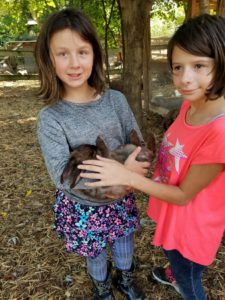 How I Plan To Raise The Money
I want to raise money by using my love of singing and poetry. I am hosting an open mic at Copper Coin Woodstock on Sunday, July 21st from 4-7pm so kids can perform their music, poetry or anything to support mental health awareness and provide pjs for the kids. For a 15 minute time slot, we are suggesting a donation of $5 at the door.  To sign up for a performance slot, please click here.
 If  you cannot make the open mic night but would like to help me reach my goal, you can make a tax deductible donation through this page.  Just hit "support me" and be sure to put my name in the participant name section.
Thank you for helping me make a difference!