Anna & Noelle
Age: 11 & 12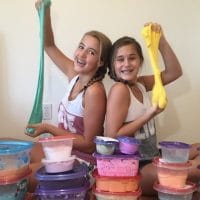 Charity:

Home of Hope
Fundraising Goal:

$2500
Project:

Slimealicious
Date:

December 6, 2018
Location:

Deck The Halls at Freeman's Mill Elementary School
---
Why I Choose The Charity
We chose to help Home of Hope because we don't think people realize there are over 3,000 homeless children in Gwinnett County.  We would like to help them!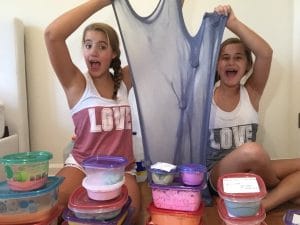 How I Plan To Raise The Money
We plan to raise the money by selling slime at events, fundraisers and to our friends.
Our first event will be at Aurora Cineplex on Sunday, Sept. 30th from 12-4.  We will host a booth at their annual birthday party!  Come join the fun and support a great cause.
We will also be hosting a booth at Deck The Halls at Freeman's Mill Elementary school. Stop by our booth to buy a slime kit and support a great cause.  The hours are 6:30 – 8 pm.
We are also willing to bring the slime party to you!  Are you having a birthday party or fall festival? We will bring all the materials for kids to make and enjoy slime.  The best part?!?  You will also be helping so many children in need with your support!
Stay tuned for information on more events!