Caroline V
Age: 8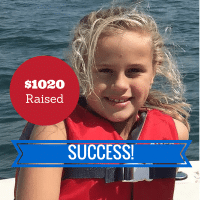 Charity:

Atlanta Children's Shelter
Fundraising Goal:

$800
Project:

Bake sales to help the homeless
Date:

Ongoing
Location:
---
Why I Choose The Charity
Because I have gone to New Orleans and there are a lot of homeless people there. It made me think of the homeless people right here in Atlanta.
How I Plan To Raise The Money
I will plan multiple bake sales.  I am also going to reach out to my friends and family for donations.