Emma and Maddy W
Age: 16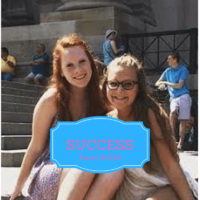 Charity:

Camp Sunshine
Fundraising Goal:

$600
Project:

Bracelets for Camp Sunshine
Date:

Ongoing
Location:

Ongoing
---
Why I Choose The Charity
Camp Sunshine is a camp that gives kids with cancer a chance to bond and support one another.
We are extremely grateful to have been given this opportunity.  We cannot wait to get started!
How I Plan To Raise The Money
Our plan for raising money is making colorful string designed bracelets. The bracelets come in all sizes, many different colors, and multiple designs! Our goal is to make enough bracelets that everyone can find one that they enjoy, and ever time they wear their bracelet they can think of the money they have donated to help the children at camp sunshine!