Mallory B
Age: 13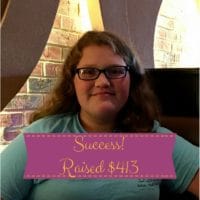 Charity:

Blessings in a Backpack
Fundraising Goal:

$400
Project:

Mallory's Make a Difference Party
Date:

February 18, 2017 5-7 pm
Location:

Annandale Village
---
Why I Choose The Charity
I have wanted to do this which sparked my idea so I decided to work with Blessings in a Backpack.
How I Plan To Raise The Money
I plan to host a  party for Blessings in a Backpack.  Please check out the event page for more information – https://kidsboost.org//event/mallorys-make-difference-party/
I am also looking for supplies to pack in backpacks for the homeless. If you would like to donate toiletries, comfort items or food, please let me know or email kristen@kidsboost.org.