Nathan W.
Age: 12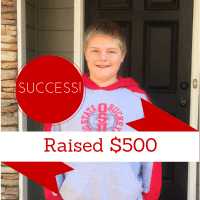 Charity:

American Cancer Society
Fundraising Goal:

$1000
Project:

Selling Hanging Flower Baskets/Hobgood Spring Carnival Raffle
Date:
Location:
---
Why I Choose The Charity
I choose to support the American Cancer Society because cancer is a horrible disease that affects so many people of all ages. Giving money to support those suffering would make me feel amazing that I helped that cause. If there is ever a cure, it would make me feel good that I was able to make a difference and help others.
How I Plan To Raise The Money
I will be doing 2 fundraising activities to raise money to support the American Cancer Society. I am selling hanging flower baskets and holding an event at the Hobgood Spring carnival, where I will be selling raffle tickets for items and gift cards that have been donated from small businesses all around the community.