Sage Q
Age: 17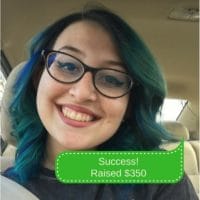 Charity:

To Write Love On Her Arms
Fundraising Goal:

$2500
Project:

Music and Food Festival
Date:

To Be Announced Soon!
Location:

To Be Announced Soon!
---
Why I Choose The Charity
I chose To Write Love o Her Arms because they are an organization based on spreading awareness and giving help for suicide prevention, mental illness, addiction and self-injury. These issues are extremely close to me because I lost my dad to suicide almost two years ago and I have many other loved ones who have been affected or who battled mental illness.
How I Plan To Raise The Money
I plan to raise the money through a music and food festival because my dad and I both share a love and passion for both music and food.