Savanna H
Age: 11
Charity:

Bert's Big Adventure
Fundraising Goal:

$2000
Project:

Slime Halloween Party
Date:

October 27, 2017
Location:

Trilogy Park Clubhouse
---
Why I Choose The Charity
I chose Bert's Big Adventure because I heard about it on the radio and it sounded pretty interesting.  It helps kids who are sick and takes their whole family to Disney World.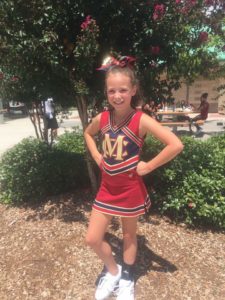 How I Plan To Raise The Money
Last year, I raised $2090 for Bert's Big Adventure with help from Kids Boost.  I was so excited to present the giant check at the BBA Disney World send off party.  I even got to see some of the kids who got to go on the trip. And I got to go on the radio with The Bert Show.  Bert challenged me to come again next year so that is my plan!  I want to raise even more money to help even more kids!
I am planning a Halloween Slime Party because I love making all sorts of slime! I will invite friends to come in costume and make slime with me to raise money for Bert's Big Adventure.  I hope you will help me reach my goal and help more kids get the chance to go to Disney World with Bert's Big Adventure.
I also have a wish list of items that I am hoping to have donated for my party.  Please email kristen@kidsboost.org if you would like to donate any of these items:
Shaving Cream
Contact Solution
Elmer's Glue
Food Coloring