Som B
Age: 8
Charity:

The Ocean Clean Up
Fundraising Goal:

$500
Project:

Lemonade Stand
Date:

To be announced soon!
Location:

To be announced soon!
---
Why I Choose The Charity
I chose The Ocean Clean Up because it helps animals in the ocean from traps like nets, fishing hooks, plastic cups and bags, straws and plastic straws. I want to take care of endangered species and to take care of the earth.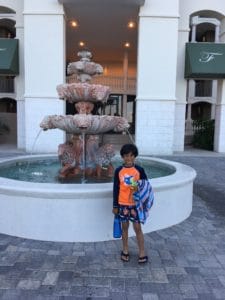 How I Plan To Raise The Money
I plan to raise money for The Ocean Clean Up by having an event with a lemonade stand, raffle and an area for dog treats.  You are welcome to bring your dogs!
More information to come! In the meantime, if you would like to help me reach my goal, you can make a tax deductible donation through this page.  Be sure to hit "support me" and then put my name in the participant name section.
Thank you for helping me save our planet!