Som B
Age: 8
Charity:

The Ocean Clean Up
Fundraising Goal:

$500
Project:

Lemonade Stand
Date:

August 9, 2019
Location:

Barnwell Elementary
---
Why I Choose The Charity
I chose The Ocean Clean Up because it helps animals in the ocean from traps like nets, fishing hooks, plastic cups and bags, straws and plastic straws. I want to take care of endangered species and to take care of the earth.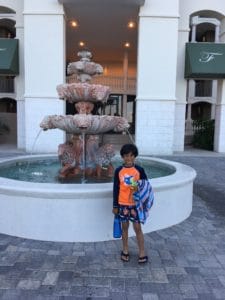 How I Plan To Raise The Money
My first lemonade stand will be at my school's open house on Friday, August 9th from 8-10:30am at Barnwell Elementary School.
If you would like to help me reach my goal, you can make a tax deductible donation through this page.  Be sure to hit "support me" and then put my name in the participant name section.
Thank you for helping me save our planet!