Thalia F
Age: 10
Charity:

North Cobb Christian
Fundraising Goal:

$2000
Project:

Neon Night
Date:

To be announced soon
Location:

NCCS Gym
---
Why I Choose The Charity
I have been attending NCCS since I was 4 years old.  The teachers have impacted my heart for an eternity. They love what they do and it shows in the way they pour into the lives of the students.  NCCS is not just a school, to me, NCCS is home.  I feel safe, loved, nurtured, seen and known and I want to give back in any way possible.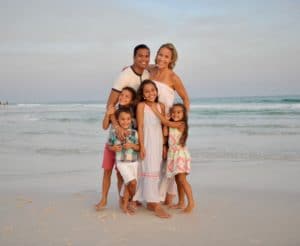 How I Plan To Raise The Money
I plan to host a neon night which will allow parents to drop off their lower and middle school students for 3 hours.  Parents can go Christmas shopping or have a date night out while the kids have a dance party with glow sticks, glow face paint and tons of fun!
More information to come but in the meantime, if you would like to help me reach my goal, you can make a tax deductible donation through this page.  Just hit "Support me" and make sure to put my name in the Participant Name section.
Thank you for helping me give back!