Trey F
Age: 9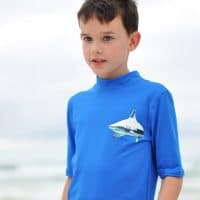 Charity:

Be The Match
Fundraising Goal:

$2700
Project:

Swedish Fish for Chris
Date:

June 23, 2018
Location:

Roswell Farmers and Artisans Market
---
Why I Choose The Charity
I chose Be The Match because they have helped my uncle and Yia Yia battle cancer.
Be The Match delivers a cure for blood cancers.
How I Plan To Raise The Money
 My uncle's favorite candy is Swedish Fish so I am naming my candy shop Swedish Fish for Chris.
Come see me on Saturday, June 23rd from 8-noon at the Roswell Farmers and Artisans Market.
I also have an Amazon Wish List if you would like to donate candy for my shop.  You can purchase items and they will be shipped straight to me.  Here is the link: http://a.co/5wBJ74W