Project description
We plan to raise money by making hand made slime and slime kits. We will donate all of our money to charities!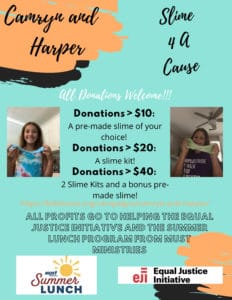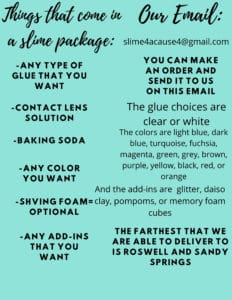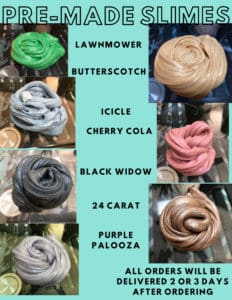 To order slime or a slime kit, please email
slime4acause4@gmail.com
with your order and donate through this page! We will coordinate either a porch pick up at our house in East Cobb or we will deliver to in the East Cobb, Sandy Springs or Roswell area. The slime kits are a super fun thing for your kids to do while helping great causes!!
If you are not interested in slime but would like to help us reach our goal, please make a tax deductible donation through this page.
Thank you for helping us help others!
My project supports: Equal Justice Initiative and MUST Ministries Summer Lunch Program
We chose to raise money for Equal Justice Initiative because we want to protect basic human rights and racial equality. We also want to raise money for the summer lunch program at MUST Ministries because we have volunteered and supported MUST Ministries with our families. This program feeds children that are missing lunch from school and have food insecurity.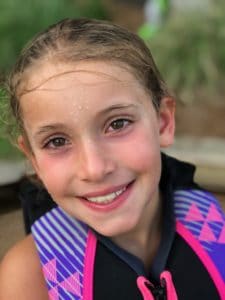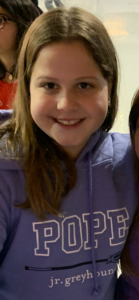 Thank you to my donors!
Heather Hoeller

$20

Yulia Chubarova

$12

Hannah Robin

$20

Jennifer May

$40

Marlie Sherer

$40

Beverly Arnold

$50

Beth Blick

$18

Joseph Giunta

$87

Eileen Clark

$18

Laurie Northington

$20