Frequently Asked Questions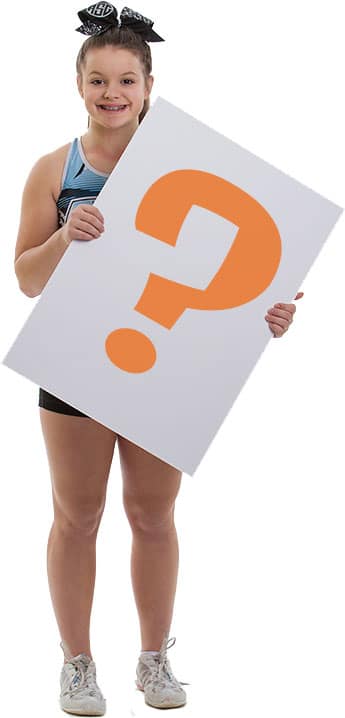 How old does a child have to be to participate in Kids Boost?
Kids Boost is designed for kids in 3rd Grade – 12th Grade.
IMPORTANT: If the child is under the age of 13, a parent and/or guardian must complete the application form. No child under 13 may complete the application form.
Does a child have to have their parent's permission before participating?
Yes, a parent or legal guardian must sign a Kids Boost contract stating they are aware that the child is participating and they agree to appropriately support the child.
IMPORTANT: If the child is under the age of 13, a parent and/or guardian must complete the application form. No child under 13 may complete the application.
How much startup money is given to each child?
Each participant will be given up to $100 to help with startup costs. The amount given can depend on the age of the child, funding availability and the scope of the project.
Why does Kids Boost provide startup money?
The startup money is given for a few reasons. First, it gives the child an instant responsibility and provides opportunity to learn important life lessons in money management. A hundred dollars is a lot of money, so you can imagine that kids can feel that sense of trust and empowerment when they receive the check. The money also removes financial barriers that kids can encounter when deciding to do a fundraiser. For instance, a child may want to have a lemonade sale to benefit an animal shelter but may not have the money to purchase the supplies. The startup money provided by Kids Boost allows the kids to have the resources they need to get started.
What kinds of organizations does Kids Boost support?
We encourage the Kids Boost participant to select a non-profit organization or charity that is important to them. The organization he/she chooses must be a 501(c)3 non-profit organization. The possibilities are endless but could include things like Children's hospitals, schools, churches, animal shelters, wish granting organizations, diagnosis specific organizations, camps for special needs or local shelters.
What if the child doesn't know who to raise money for?
One of the first things we ask each child to do is answer some questions about his/her passions and interests. If they do not have a specific organization in mind, we can use their answers to help suggest charities that may interest them. For example, if they are passionate about sports, they may like the idea of supporting the Special Olympics or Sports camps for kids with special needs. But at the end of the day, the decision is up to the child. We want them to be excited about where the money is going.
Does the child present the check to the charity of their choice? How does that work?
At the end of the child's fundraising campaign, they will present all of their money to Kids Boost. This money will be added to any online donations that may have come in through the child's Kids Boost website. 20% of the money raised will stay with Kids Boost to help another child get started with a project. The remaining 80% will go to the child's charity of choice. Kids Boost will write a check for the 80% (made out to the charity of choice) and allow the child to present it to the organization. Most kids get very excited to hand deliver a check; however if this isn't feasible, we can always mail the check to the organization in the child's name.
What happens if the child is not able to raise any money?
While we don't think that will be the case, there is no penalty if he/she does not raise any money. The child is required to turn in the start-up money so that money can be donated. If the child raises one more dollar than the amount originally received, we consider that a success. So if the child starts with $100 and turns that into $101 – he or she has succeeded. Side note: We believe each child can raise a lot more than a dollar though… and we can help them do it!
What if the child doesn't spend the startup money?
That's a great thing… the child doesn't have to spend a dime if they don't want to. Let's say the child receives $100 in startup money but only use $15 to help with the project. That means that there is already $85 in "the pot" to donate to the chosen charity. So the less money spent, the more money that will be donated. However, we don't want the child to be afraid to use the money given to them. She/he may be able to turn that money into much more. We want each participant to be smart about their decisions. The coach will help the child make some of these decisions and brainstorm ways to make the most out of the money.
How long does the child have to complete the fundraiser/project?
Typically, kids take about 3 months to complete their project. However, some only take a month while others take 6 months. It depends on the project. If the child is hosting a one day car wash, the project may only take a month to complete. However if they choose to cut grass over the course of a summer, that may take at least 3 or 4 months.
We can also come up with a fundraiser based on a timeframe that works for the individual child. For example, if the child only has a few weeks to commit to a project, we can select something that won't take as long to plan or complete.
Can I collect items to be donated instead of raising money?
Kids Boost is all about raising money for non-profit organizations. So while it is always a great idea to donate needed items to a charity, Kids Boost focuses on donating money. We think this is important because it will teach important lessons along the way.
Can I work on a project with a friend or brother/sister?
Sure… as long as you both can agree on who your money will go to and how you will raise your money.  
Can I raise money for a specific family in need?
Unfortunately, you cannot raise money for an individual family through Kids Boost. You must be fundraising for a non-profit organization (we can help you decide which one if you don't already have one in mind). So while you cannot raise money for a specific family in need, you can donate to a cause that could hopefully support that family. For example, if a friend was diagnosed with cancer, you may consider raising money for the hospital that is caring for your friend or an organization that helps fund research for cancer. There are so many choices and we can find one that excites you.
Can a child participate more than once?
Absolutely! As long as we have donor funds available, we would love to have a child participate as many times as he/she would like.
Can I get a group of kids involved in Kids Boost – like a youth group or scout troop?
Absolutely! If you are interested in getting a group of kids involved, please email Kristen@kidsboost.org. As long as donor funding is available, we would love to play a part in your fundraising.
As a coach, how many kids would I coach at one time?
Coaches can decide to commit to coaching one child at a time or multiple. The level of involvement is completely up to the coach.
Will the Kids Boost participant and the Kids Boost coach ever meet in person?
Yes, coaches and kids can meet in person BUT a parent must be there as well. We have this rule to ultimately protect the child and the coach. Most communication between coach and Kids Booster will be via phone or email.
As a coach, can I help promote the Kids Boost events and attend the event?
Absolutely! We encourage coaches to be present for a fundraising event if possible. In other words, a coach can absolutely participate in the art party fundraiser or drop off their car to be washed at a car wash fundraiser… however, it's not necessary or mandatory. We also encourage coaches to help promote the child's event if appropriate. Coaches can help spread the word to boost attendance, to encourage donations or to rally support.
Are donations tax deductible?
Yes, all donations are 100% tax deductible. Kids Boost is a 501(c)3 organization. Once you make your donation, you will receive a thank you and acknowledgement for tax purposes.
As a donor can I choose what non-profit my donation will go to?
Not right now, but hopefully soon! One of our goals is to grow Kids Boost to get to the point where we have enough staff to be able to accept donations to specific organizations. We would then give that money to a child who is also passionate about that organization to turn that money into more. So while you may not know exactly what charity will benefit from your donation, please take pride in knowing that you invested in a child and allowed that child to "grow your money" for a cause that is important to him. Side note: Your donation is helping us grow Kids Boost so that we can one day be able to change our answer to YES! So thank you in advance!
How can I encourage my younger children to give back to the community?
While Kids Boost is designed for kids in 3rd grade and higher, as a parent I recognize the importance of instilling generosity and philanthropy at an even younger age. Please check out my blog for a list of ideas for kids of all ages.