Project description
I plan to raise money by hosting a homerun derby. It will be a really fun event to knock out some home runs!
My homerun derby will be at Dunwoody Senior Baseball (4635 Barclay Drive, Dunwoody, GA) on Sunday, August 14th from 2-4 pm (rain date: August 21st from 2-4 pm). Anyone ages 10 and up are invited to participate. There will be prizes for the top hitters in each age group (10-12, 13-15 and 16+), food available for purchase, and a ton of fun to be had for a great cause!
If you'd like to participate in my homerun derby, please purchase your tickets in advance here: https://www.eventbrite.com/e/daegans-homerun-derby-tickets-373226870617
Everyone is invited to come watch the event and cheer on the contestants! Tickets are not necessary if just coming to watch, but donations are appreciated to help me reach my goal for the American Cancer Society! You can make a tax-deductible donation right here on my page.
Thank you for helping me help others! 
My project supports: American Cancer Society
I chose to raise money for American Cancer Society because as part of my Bar Mitzvah I had to choose to do a good deed. My grandfather sadly passed away from cancer and this inspired me to do something fun to help others meet a good outcome.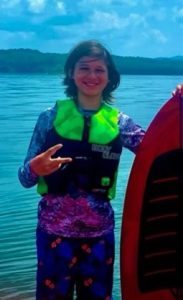 Thank you to my donors!
Joyce Sher

$50

Michael Gidewon

$2,500

Ronald Jacobs In honor of Edward Schwartz

$2,500

All of the event supporters

$562

Anonymous

$225

Bart Antoniazzi

$100

Anonymous

$100

Veronica Beskin

$18

Scott Eaton

$50

Joann Jacobs

$25