Project Event Date(s): September 30, 2018
Project description
We are hosting "Ballin for Camp Sunshine" on Sunday, September 30th from 2:00 – 5:30 at Mt Paran North. It will be a 4 on 4 basketball tournament with double elimination.
The cost to enter is $25 a person or $90 a team.
To sign up for the basketball tournament, please follow this link https://kidsboost.org/donate/ and in box "I am donating in honor of" please put "Bball registration- *Child's name*".
Come play basketball with us or come cheer us on as we raise money for Camp Sunshine!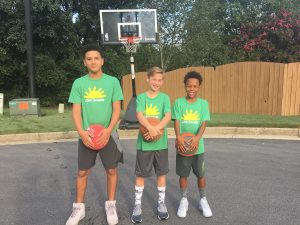 My project supports: Camp Sunshine
We chose Camp Sunshine to help the kids have fun and the families not have to worry about their kids going through treatment.
Thank you to my donors!
All Donors

$3,292