Project description
I plan to raise money by selling hand-made candles, bracelets and bags at the Dunwoody Artist Mart on June 10th at Brook Run Park (4770 North Peachtree Road) from 9:00-12:00.  Some example pictures are included on my page but stay tuned for more sneak peeks closer to my event.
If you cannot attend the event but would like to help me reach my goal, you can make a tax deductible donation through this page.
Thank you for helping me help others!
My project supports: Juvenile Diabetes Research Foundation (JDRF)
I chose to raise money for Juvenile Diabetes Research Foundation because I was diagnosed with Type 1 Diabetes on December 23rd of 2022. My old friend's mom told us about JDRF and how they raise money and do research to help people with Type 1 Diabetes. They also put on events to help people learn about Type 1 Diabetes. I went to one of their events and learned a lot and met new people.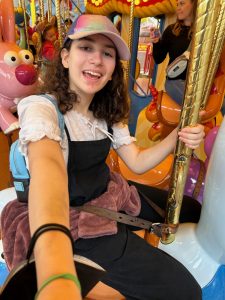 Thank you to my donors!
All of the event supporters

$336

Michelle Merrick-Davis

$13

KImberly Kinney

$20

Kim Sucan

$36

Dianne and Mark Merrick

$25

Michelle Merrick-Davis

$10

Jill Roark

$50

Shawn Taylor

$25

Diane Merrick

$36

Daniel Merrick

$10