Project description
I plan to raise money for Must Ministries by starting a soccer juggling challenge to provide a fun way for people to donate. This virtual challenge will run from May 8-25 and will be kind of like the ice bucket challenge. People will nominate each other to juggle a soccer ball for as long as they can without stopping!
Not a soccer player? No worries! You can still help me reach my goal by just making a tax deductible donation through this page and spreading the word about my challenge!
Love soccer like me? Join the challenge by following these simple steps:
Post a picture or video (60 seconds or less) of you juggling to Instagram and tag @kidsboost and use #keepitgoing. Please also email your picture/video to kate@kidsboost.org.
Tag a friend and challenge them to #keepitgoing! You can copy and paste this message if you'd like: "I'm joining the #keepitgoing challenge by doing as many juggles as I can to support Pablo's Kids Boost project for Must Ministries! I want to help Pablo make sure families get the food they need right now. I challenge _________ to join in on the fun! https://kidsboost.org/campaigns/pablo-l/"
Make a tax-deductible donation of your choice through this page. Must Ministries is currently providing around 100 boxes of food each week to Marietta families in need. Each $20 donation will help supply one box of food to a family!
Every participant who posts a video/picture and makes a donation of choice will be entered in a drawing for a raffle prize. Each participant who posts a video/picture and donates $20 or more will be entered into a drawing for the chance to meet Michael Parkhurst (former Atlanta United team captain) and receive a signed soccer ball! Deadline to enter is May 25, 2020.
Drumroll please:  The winner of the Meet and Greet with Michael Parkhurst is Gregory O.  The winner of the prize pack is Julia G.  Congratulations to the winners and thank you to everyone who participated! 
*** Please note: all participants were entered into an automated computerized program that randomly selects the winners. ***
Thank you for helping me help others during this scary time! 
Click below to watch a short video about my project:
My project supports: Must Ministries
I chose to raise money for Must Ministries because in these challenging times the less fortunate have more difficulty getting food and essentials.  Before this pandemic started, when everyone was outside, it always made me happy to see others help the less fortunate. I decided to see what it feels like to help others.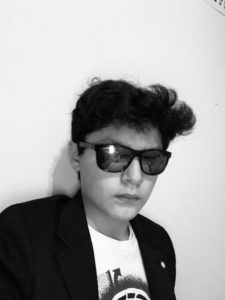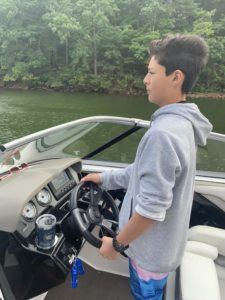 Thank you to my donors!
Susan Arenson

$25

Pablo Lozano

$80

Lozano Family

$60

Forrester Family

$25

Armstrong Family

$30

Familia Montanez

$40

Chris Coker

$40

Ana Maria Lozano

$40

Gregory Owens

$20

Reese Parkhurst

$100