Project Event Date(s): June 30, 2018
Project description
I plan to host a baseball tournament called "Home Runs for Hope" on June 30th at Hobgood Park.  It will be a 8U Coach Pitch All Star Tournament.
Please note:
Unfortunately, due to a few teams that were unable to play, Will's Home Runs for Hope tournament is cancelled for June 30.  As you can imagine, Will is devastated. However, he is working on hosting his event at a later date. So please stay tuned!
We are thrilled to tell you that even though the tournament will not take place as planned, Will still raised a great deal of money for
Hello Hope
. He will still get to present the giant check because of his hard work and because of the support of you all! If you wanted to support Will and Hello Hope, you can still donate at https://kidsboost.org/kids-project/william-t/
Thank you all for helping Will provide hope for so many kids!
Thank you for your help!
My project supports: Hello Hope
I chose Hello Hope because when I was 8, I was diagnosed with a brain tumor. I had surgery to remove the tumor.  Being in the hospital was hard on me and my family.  Hello Hope provides services for children and their families that are going through hard times.  Hello Hope provides emotional support, dinners, and fun activities for patients and families in hospitals and clinics. These are things that will help patients and families during hard times.  My hope is the money that I raise makes an impact.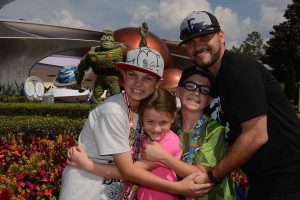 Thank you to my donors!
All Donors

$1,120