We love all of the wonderful feedback we receive about the kindness and love that you guys are spreading! Keep it up! Here is a recap of our week 7 of Kids Boost Summer of Kindness:
Day 43 of Kids Boost Summer Of Kindness: Donate your gently used books. There are Little Free Library boxes all throughout the state that serve as a great place to pass along a good book.
Day 44 of Kids Boost Summer Of Kindness: Head to a park and hide toys for others to find. We love this one because it's fun for the little ones! You can find inexpensive toys at The Dollar Store (or use gently used toys you already have). Be sure to put a sign around their neck so the child knows they can keep the toy and it was purposely left for them. Have some fun today and spread some smiles!
Day 45 of Kids Boost Summer Of Kindness: Be kind to yourself! Write down all of the things you love about yourself. Spread kindness and love to yourself today so you can spread kindness to others. You deserve it!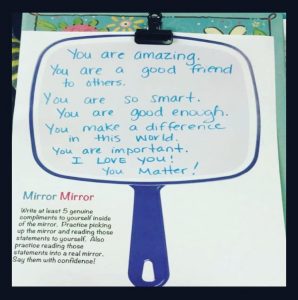 Day 46 of Kids Boost Summer Of Kindness: Sign up to participate in a community event. You can run or walk for a cause you believe in. You could volunteer to man a snack station. Or you could show up to cheer people on and offer to help as needed. Check out your city's community calendar or the Kids Boost calendar for fun events for great causes.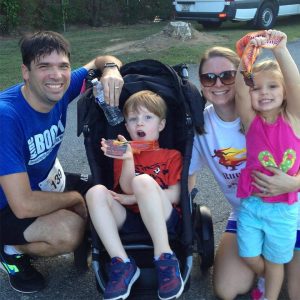 Day 47 of Kids Boost Summer Of Kindness: Deliver popsicles to construction workers. Can you imagine working outside all day, everyday in this heat? Now imagine how happy you would be if someone delivered a big ole popsicle to you? Simple, cheap and guaranteed to bring smiles!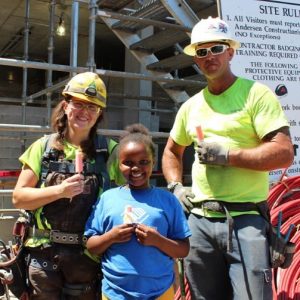 Day 48 of Kids Boost Summer Of Kindness: Create a video to send love. Kids love making videos, why not make a quick one to send love "just because." Send a "have a good day video" to a friend or an "I love you" to Grandma. But here's the kicker… ask the child who they want to send it to. See who is on their heart this morning!
 Day 49 of Kids Boost Summer Of Kindness: Give some sugar! There are so many fun things you can do with candy to create smiles. Make lollipop bouquets or candy grams (ex: "you are EXTRA special" with a pack of Extra gum). Now deliver the candy treats to people in the community who need a smile (maybe someone who was recently diagnosed with cancer or a single mom or maybe a firefighter… anyone would love the surprise!)