How did summer already pass?  Kids are back in school and before we know it, the holidays will be here!  I know, I know… we're not ready for that quite yet! Here is a recap of our week 9 (and the final week) of Kids Boost Summer of Kindness:
Day 57 of Kids Boost Summer Of Kindness: Send a postcard to brighten someone's day. It's so fun to get mail, so why not send a few?!?
Day 58 of Kids Boost Summer Of Kindness: Donate a suitcase or duffle bag for kids in foster care. Many kids in foster care don't have anything other than a trash bag to transport their clothes. Let's change that! While this amazing teen collected hundreds to donate, it only takes one to make a difference. Find your gently used backpack, suitcase or duffle bags and spread some love!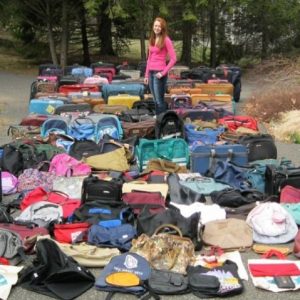 Day 59 of Kids Boost Summer Of Kindness: It's back to school time so while you are out and about getting supplies, don't forget about the school nurses! Can you imagine how many saltine crackers, band-aids, and small cups they go through in a day? Did you know most school nurses have just a tiny budget to buy supplies and they end up using their own money to stock supplies? They take care of our kids, so let's take care of them!
Day 60 of Kids Boost Summer Of Kindness: Deliver fresh fruit to a friend. In Georgia, it's the perfect time to pick peaches! Kids love picking fruit and of course sampling it, but why not also encourage them to pick some for a special treat for a friend. They pick, they deliver but you all smile!
Day 61 of Kids Boost Summer Of Kindness: Create Birthday memories for the young and old! Stuff paper hats with fun treats, decorate them and deliver to a children's shelter or nursing home. This is sure to spread smiles!
Day 62 of Kids Boost Summer Of Kindness: Demand to speak to a manager…. but only to offer praise! So often we take the time to complain but we don't make it a point to compliment and notice the good. Call over a manager just to point out a great employee. We promise, the manager won't mind hearing the good stuff, not to mention the lasting impact on the employee.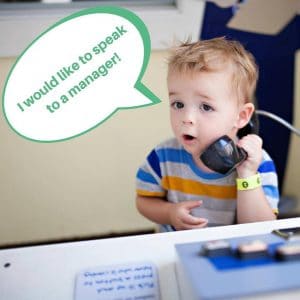 Well, that's a wrap on our Summer of Kindness 2018! We hope you found a few fun ways to make the world a better place.  Remember… these ideas can be used year round and not just during the summer. So keep spreading that love!