"By being yourself you put something wonderful in the world that was not there before." – Edwin Elliott
When I think of all of the kids I have had the privilege of coaching, I think of how incredible it is that these kids had the bravery to do something about a cause important to them. Each kid I have met is unique- coming to our first meeting with different stories that led them to Kids Boost. It may be a difficult road that led them to want to give back or it may be they heard that there are kids in their very own school who don't have access to food on the weekends. No matter the road, their approach is pure– to make a difference. 
But what I really find the most beautiful about this journey, is that each kid brings their uniqueness to the table.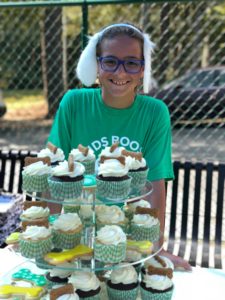 We do not do cookie cutter when we work with our kids. We want them to use their own ideas to make a difference. There is no curriculum and we will never have one because we believe the magic dies when you are forced to do something a certain way. At Kids Boost, we are not in the business of constraining any of our kid's unique ideas and approach to changing the world, you know, as long as it is safe, age-appropriate and ethical, of course :). 
I am not sure how I got so lucky to be a witness to so many amazing kids with beautiful, giving hearts. But I am here for it. Happy to cheer them along and make sure that they know their uniqueness is needed in this world.