It's hard to believe that we are about halfway through summer break. We hope you all are making memories and spreading kindness. Don't forget… we would love to hear about the ways you and your family are spreading smiles in your community.
Here is a recap of Week 4 of Summer of Kindness:
Day 22 of Kids Boost Summer Of Kindness: Walk or Wash a neighbor's dog. This is a free and fun way to spread kindness. The neighbor and the dog will thank you!
Day 23 of Kids Boost Summer Of Kindness: Deliver a package to the mail carrier. It's super hot outside and those mail trucks don't have air conditioning. Treat the mail carrier to a cold water. If you can't be there in person, you could freeze a bottle of water the night before and place it your mailbox the next morning . It should be the perfect temperature for a hot day!
Day 24 of Kids Boost Summer Of Kindness: Deliver homemade cards to a nursing home. Grab the crayons and paper and make some homemade cards of love. You could add jokes or pictures or just a sweet "have a good day" message. Then choose a day to hand deliver the cards to a local nursing home. Your kids will be beaming with pride while the residents beam with joy!
Day 25 of Kids Boost Summer Of Kindness: Donate toys to the less fortunate. Ask your kids to fill a box with toys that they would be willing to give to kids without toys. Local shelters or underprivileged child care centers are great places to drop off the toys to make other kids smile.
Day 26 of Kids Boost Summer Of Kindness: Head to the drive through bank and simply send a note of encouragement to the bank teller. Your kids will love seeing their face as they expect to see another deposit slip but instead see a handwritten note or beautiful picture. Unexpected surprises can change someone's day! (This also works well in the drive up Tag office or any other drive through scenario).
Day 27 of Kids Boost Summer Of Kindness: Blow Bubbles for younger kids at a park or outdoor event. Bubbles are cheap but magical. Grab bubbles and ask the big kids to create that fun, magical moment for the little ones. Parks, outdoor concerts, or movies under the stars are great places to spread this little act of kindness.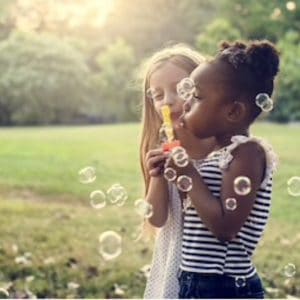 Day 28 of Kids Boost Summer Of Kindness: Make a pledge to use reusable shopping bags instead of plastic. Take some time to gather or buy reusable shopping bags and leave them in your car so the next time you are shopping, you can avoid plastic to help the environment. Be kind to our earth, friends!
Happy Summer!